"The project is successful: Next time you'll knock at a door, you will be guaranteed to consider your ingrained habits."

— Jyllands Posten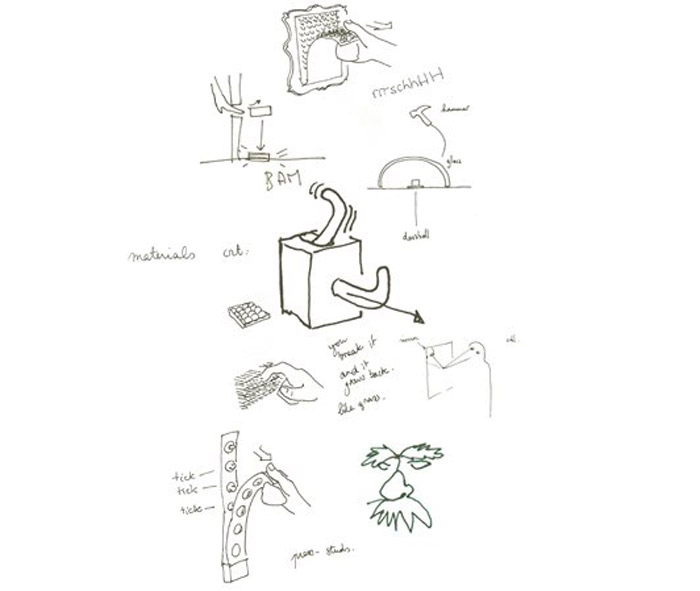 A poetic way to knock at doors
The "Door Scratchers" series takes the traditional knock on the door, which we all have tried a milion times before and perform on a daily basis, and transforms the rather mundane action into an intriguing scratch, or a soft music piece played on guitar strings.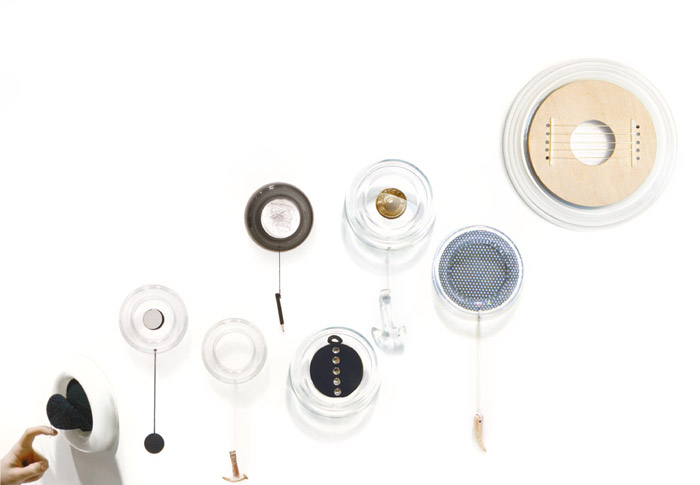 Being approached by a totally new concept for announcing your presence hopefully puts a smile on one's face and a thought in one's mind….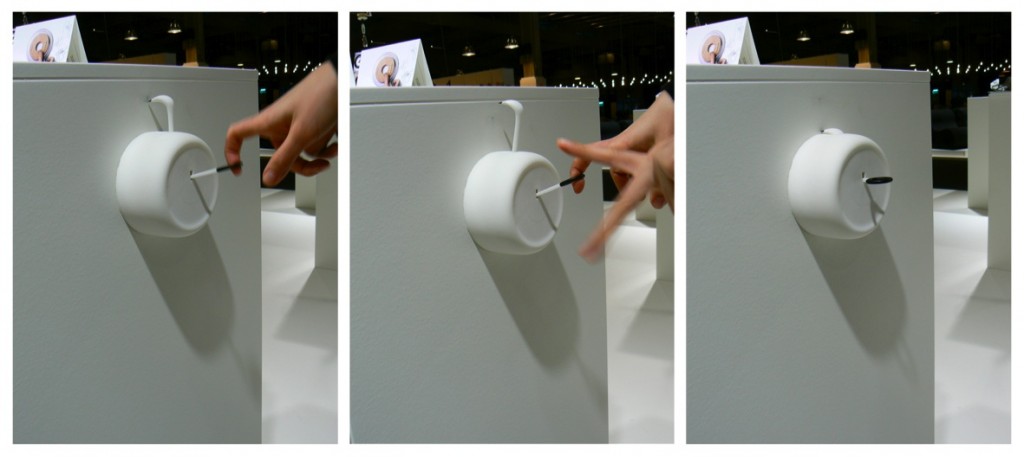 Three exhibitions
The project got a great reception at Formland, Herning Messe in winter 2008 and the exhibition was followed by a two-weeks display at Normann Copenhagen Showroom in Copenhagen.
t.fr also chose to exhibit the project at Seoul World Design Capital un Korea, September 2010.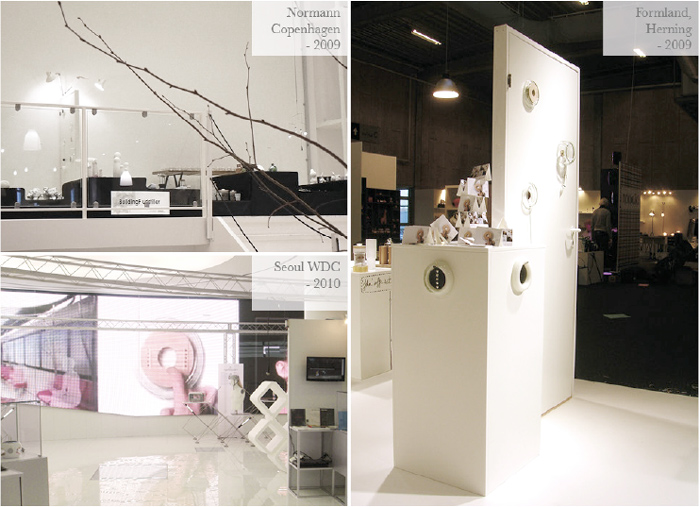 The Doors Scratchers project attracted a lot of attention. Jyllands Posten published an article about it, and Normann Copenhagen wrote a dedicated article on their SpottedByNormann blog.
"Just imagine a sound that will make you smile…"

— Normann Copenhagen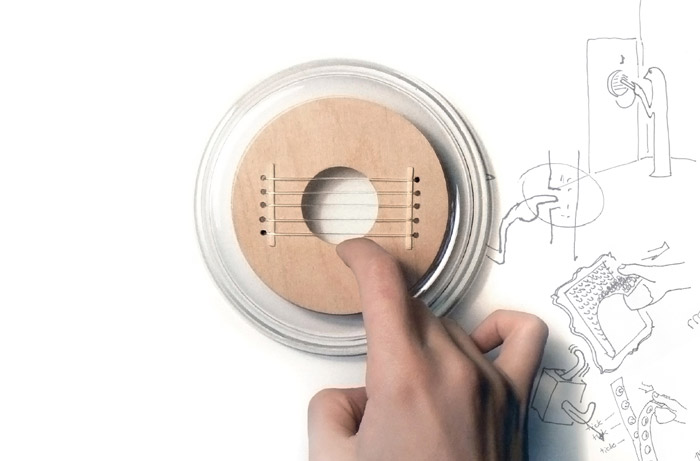 Break the glass to ring the bell…